Ofsted Report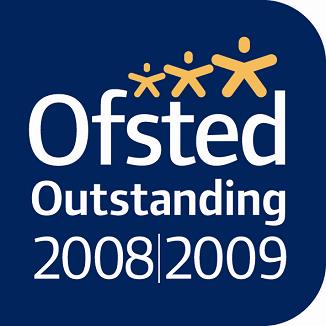 Trumps Green is an OFSTED outstanding school
Our last inspection by OFSTED was 16th January 2009. The main points of their report are summarised below.
TGIS is 'an outstanding school' overall with a top rating of 'exceptionally and consistently high' in almost all inspection categories.
TGIS provides a happy, caring and warm environment where learning is fun and enjoyable, and pupils do extremely well whatever their starting point.
Pupils reach extremely high standards in reading, writing and mathematics with the proportion of pupils in Year 2 who exceed the expected standard being twice the national average.
Overall, the teaching is good with much that is outstanding, and this is the main reason that pupils do so well.
Pupils' extremely positive attitude to learning, and invaluable support from parents, make a valuable contribution to pupils' excellent achievement.
There is a very strong team spirit and all staff are committed to sustaining a learning environment that stimulates and engages the pupils.
A full version of our latest report can be viewed on the OFSTED website by clicking here.
or by downloading the attached acrobat file.
To view the Department for Education's profile of our school, and to compare us with other schools, please follow this link.