Our School
Trumps Green School was opened in January 1975 as a First School (5-8 years). It was re-designated in 1993 as an Infant School (4-7 years) under the Age of Transfer re-organisation. TGIS is a feeder school for St Anns Heath Junior School.
From September 2014 TGIS is fully two-form entry with 6 single-age classes with up to 30 children in each class. We have a teacher and full-time teaching assistants in each class.
Our school buildings are spacious and well resourced. Since September 2014, we have six main classrooms, an additional room for small-group teaching, a large hall and spacious conservatory housing the school reception area and library. All classrooms have outdoor canopies and gardens to enable the children to work outside. Our school buildings can all be accessed via step-free routes.
We have an extensive Early Years play area, a main playground attached to a courtyard area with seating and shelter, and a second smaller playground as well as a large playing field for sports and outdoor activities. We also have a recently refurbished outdoor swimming pool with changing rooms.
"Our outdoor classroom."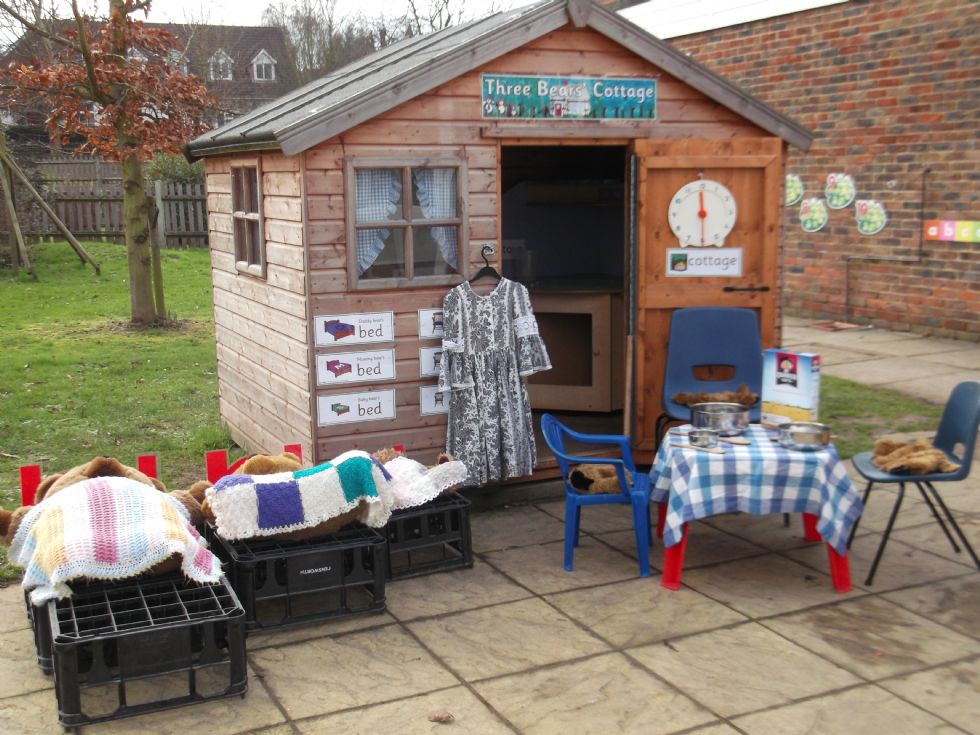 We have a reciprocal feeder link with St Ann's Heath Junior School which means a guaranteed place for all our pupils in Year 3 (although you are free to choose another school at this stage if you wish). Under this reciprocal link, younger siblings of pupils at St Ann's Heath applying to start school in Reception are also guaranteed a place at Trumps Green Infant School..
Trumps Green Infant School is committed to safeguarding, child protection and promoting the welfare of children and young people.
We expect all members of the school community including staff, parents, carers, volunteers and governors to demonstrably share this commitment.